~ 1895 Sarony's Living Pictures Magazine ~ Vol 1 #5
Antique Magazine, Sarony photographs, art magazine
Seller:
Classic_Chloe (1170)

View All
This item is subject to offsite sales
Seller Added Note On:
Jul-28 11:07 am
I no longer accept Paypal as a form of payment. I will accept personal
---
~ Sarony's Sketchbook ~
Living Pictures
Vol I
NO. 5
FEBRUARY 1895
A Monthly Magazine of Reproductive Art
Original Price 25 Cents
Three Dollars A Year
Published by A. E. Chasmar & CO
34 UNION SQUARE, NEW YORK
Copyrighted 1895 BY NAPEOLEON SARONY
"Cupid on the Watch"
A special 17" x 22" print will be given to subscribers of this magazine.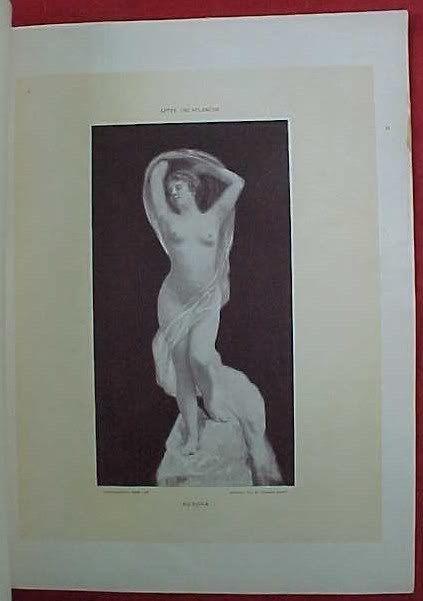 Examples of some of the Art Reproduction Photographs in this magazine.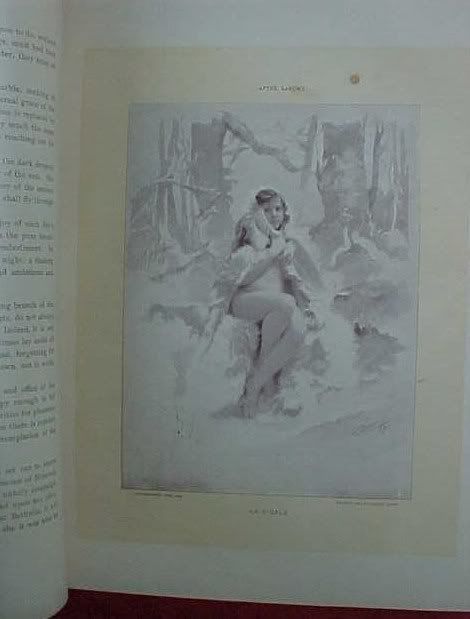 The pages are not numbered, but are heavy and made of a glossy paper.
The book is worn.   I phoned a prominent San Francisco dealer for advice on pricing and was told that this would retail for about $30-$50 range; thus my opening bid of $14.99.
There is one picture called Egyptian Girl that I think is really cool...but I just couldn't take pictures of the whole magazine.
One of the best things about this old item are the ads on the inside of the back page.  See:
Fat:  A safe herbal remedy...
Rupture Cured:   Improved Elastic Truss Co.
Ladies, for a clear complexion, use Dr. Campbell's Safe Arsenic Complexion Wafers!
&
The Best Ad there however,
in My Opinion,
is for an etching by Palmer Cox called The BROWNIES' Bonfire for $1.00!
~ ~ ~
FINE PRINT:
I Prefer Payment by PayPal, Check , or Money Order in US Currency. I prefer to ship by PRIORITY MAIL, or FIRST CLASS INTERNATIONAL. It hasn't let me down one time. See my over 1300+ Positive Feedback Rating. Insurance is OPTIONAL, and up to the BUYER to request.
I AM NOT RESPONSIBLE FOR ITEMS AFTER THEY LEAVE MY HANDS. If you purchase something from me, and you are unhappy with it, please contact me; we will work someth ing out...But, all shipping costs are to be paid by the BUYER.
PLEASE ~~ ASK QUESTIONS PRIOR TO BIDDING!!